Programs
Additional to the repertoire with orchestra, Sarah Peire is also fascinated by chamber music repertory. Therefore she has different formations with whom she works regulary together.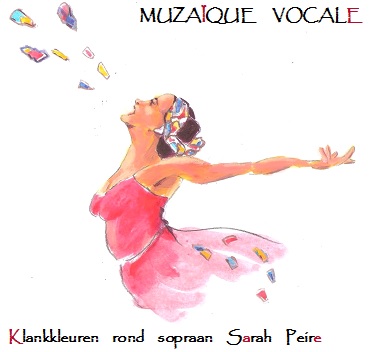 In 2012 Sarah Peire had the idea to group all of her chamber music formations.
Under the name of Muzaïque Vocale she brings an unlimited variety of chamber music programs: from Baroque recitals (with historical instruments) and Liedrecitals to more unique combinations as oboe, flute, harp…

Amarant+ is the young and female woodwind quintet together with soprano Sarah Peire.
The musicians: Inge Smedts (flute), Dymphna Vandenabeele (oboe), Eva Saliën (clarinet), Emma Van den Ecker (horn) and Marjolein Gerets (bassoon) have all been playing in many different well-known orchestras in Belgium and abroad. Thanks to our house-composer Bart Watté there is no limitation on the repertory. Amarant+ brings poetic songs, famous classical opera arias, joyful folk songs,…
 click here  for a live video from Amarant+
For more detailed information, please contact me.